Paralegal Licensee, Commissioner of Oaths and Notary Public. An Experienced Business Professional with a Finance - Insurance - Tech and HR background.
I help optimize and maximize
the client journeyutilization ratesrealization ratesautomation
---
OTHER SERVICES:Legal ResearchDraft and File claims overflowSet Dates and AdjourmentsLegal Ghostwriting and EditingLegal Ops Business Consulting
CommunityEndorsements.
What my colleagues have to say. Additional community feedback available on my profile LinkedIn
I worked with Doug during his time at the Ontario Paralegal Association as Chair of the Education Committee. Doug and his team organized a fantastic and informative Black History panel—the first of it's kind at OPA. Doug reached out to me to participate as a panelist and it was a pleasure to meet and work with such an innovative and dedicated individual.
I very much look forward to collaborating with Doug in the future!
Doug Taylor is one of my most admired professional colleagues that I have had the good fortune to know both professionally and personally. Doug possesses qualities that make him stand apart from his contemporaries and define his character. He has a passion for learning and education and is committed to the advancement of the professional Paralegal profession as well as being a skilled Paralegal.
Doug is a true leader whose integrity, knowledge and insight make him a tremendous asset to a client in need of legal advice and representation or to an organization that values the outstanding qualities of a true professional.
I had the pleasure of working with Doug for a short period of time after I joined the Ontario Paralegal Association. Doug was a pleasure to work alongside! His dedication to the profession and organization was motivating; he brought enthusiasm to every meeting; and he was always available to answer questions and exchange ideas.
Doug's dedication and passion makes him an exemplary model to those in the paralegal profession.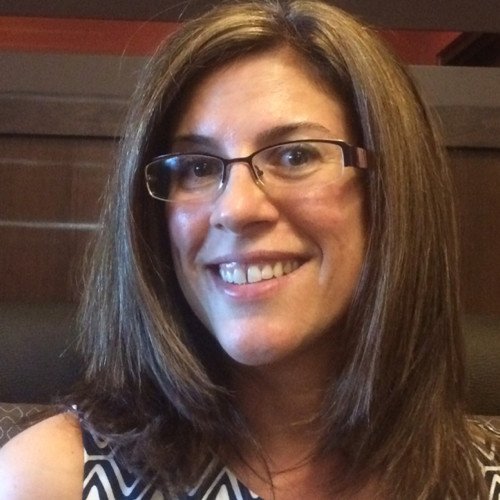 I worked with Doug for a brief time at the Ontario Paralegal Assocation. I found his leadership skills very positive and inspiring for the entire Team. I would highly recommend Doug for any communication leadership role where he can inspire the entire team for achieving excellence.
It was a pleasure working with Doug as the Chair of the Ontario Paralegal Associations' Education Committee. My interactions with Doug have been professional and courteous. He follows up as promised and delivers on his committments. Doug's communication is straight forward, calm, measured and positive.
I met and worked with Doug when he interned at RBC. During his time here, he was always willing to help and was pro-active about his work.
He not only created a cheat-sheet that grouped and linked documents by subject matter but he kindly shared his hard work with everyone here - this document is still in use today.

Doug's written legal communications are always concise, insightful, and show a mature grasp of the legal principles involved.
Thanks to Doug's organizing skill and energy, the Paralegal Cup event, an initiative that Doug played a major role in establishing, has emerged as a showcase event that annually demonstrates the quantity and value of his profession.
Doug is full of energy always willing to try new things. He doesn't take no for an answer. I can attest to his passion in what ever he is doing, he always gives 110%.
Overall Doug is hard working, able to adapt easily, persuasive and creative.ablishing, has emerged as a showcase event that annually demonstrates the quantity and value of his profession.
I have had the pleasure of working with Doug on a few occasions, I was very impressed by the leadership he displayed while running the events I was volunteering at. Despite having to deal with the logistics of coordinating the event, he still made it seem effortless to assign tasks on the go. He was very approachable and welcoming especially to those students who had never participated in a professional event before.
Doug was very helpful in his advice and insight about the legal field whenever I have approached him with any questions. I look forward to working with Doug again in the future!
I had the pleasure of coaching Doug over several years at Humber College, as he prepared for various extracurricular competitive mooting competitions. Doug holds a balanced view in difficult or complex legal issues and always displayed a strong disposition for self-awareness and feedback.
Doug showed great flexibility in adapting to changes in legal positioning and legal argumentation. This malleability is a skill that will serve him well.
It was a pleasure coaching Doug as a student Mooter because he was always eager and willing to learn and grow. I have every confidence that he will excel as a paralegal.
I have had the pleasure and opportunity to get to know Doug over the last few years at the Paralegal Cup, a mooting competition that he co-organized and at which I was honoured to be a judge.
Doug's organizational and leadership abilities were readily apparent to me and to any of my colleagues who sat as judges during the competitions. He carries himself with the confidence and professionalism exemplified by the by best of the legal profession.
Doug's dedication to the Paralegal profession, the Paralegal students, Humber College and mostly the Paralegal Cup demonstrates his unwavering strength to reach lofty goals in spite of challenges.
Doug's ability to do this is an exemplary professional fashion is a credit to his character and leadership skills.
Doug is an inspirational force at the Paralegal Cup Mooting Competitions, and his attention to detail and his ability to connect with all the students was instrumental in the success of these paralegal student events.
He showed great poise and professionalism when I attended the inaugural Paralegal Moot Cup event.
Doug has excellent organizational skills. His work with the Paralegal Cup is second to none and his pursuit of the cause he is passionate about show.
I read his social media posts and share. Thanks for being a part of a solution based environment.
I had the pleasure of working with Doug on the organizing committee of the First Annual Paralegal Society of Ontario Student mooting competition which was held in November of 2013. During this time Doug demonstrated not only his passion and dedication for the event but also to the paralegal community.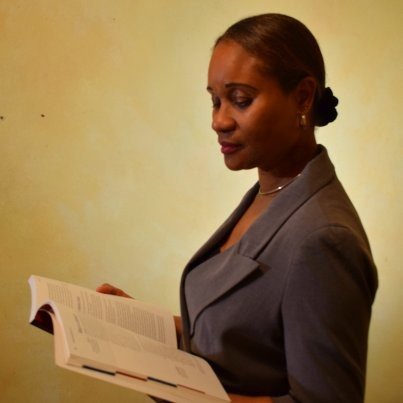 I had the privilege of meeting Doug in the first year of his Paralegal Studies degree at Humber College. During our journey as paralegal students, we frequently engaged in intellectual conversations relating to legal issues, and he was always versed with respect to the topics we discussed. Throughout this time, I witnessed Doug's professionalism, passion, and dedication as a team member of numerous volunteer programs at Humber. As such, I believe he is a hard-working individual who strives for perfection.
Doug was a student in my social media course at Humber College. He brought incredible experience and insight to the class and made a wonderful contribution to discussion. The class wouldn't have been the same without him.
Doug and I met through many networking events within the paralegal community, as well as volunteering for the Ontario Paralegal Association at their Annual General Meeting.
Doug has passion for advocacy and the legal profession and always goes the extra mile in any project he is part of. Being a member of the Paralegal Cup Steering Committee, Doug demonstrated professionalism, commitment to paralegal students, and responsibility to delivered a one of a kind experience for the future legal advocates of Ontario.
His vast knowledge and past work experience makes Doug a great mentor and a better friend. He is continuously improving and learning, anyone that has the opportunity to work with him would agree that working alongside Doug has been a great opportunity! I am happy to recommend him for future projects!
Top WeightedPeer Rated Skillsand Endorsements.
Top Weighted Peer Rated Skills and Endorsements from LinkedIn
Business Planning
Communication

Interpersonal Skill

Critical Thinking

Interpersonal Skill

Customer Relations
Customer Service
Digital Media
Microsoft Office
Portfolio Management
Risk Management
Small Business
Team Leadership

Interpersonal Skill
Top WeightedPeer RatedLegal Skillsand Endorsements.
Top Weighted Peer Rated Legal Skills and Endorsements from LinkedIn
Administrative Law
Alternative Dispute Resolution
Criminal Law
Document Drafting and Review
High Level Of Confidentiality
Legal Writing and Research
Provincial Offences
Risk Management
Small Claims
welcome
DOUG JAMES TAYLOR
Paralegal Licensee, Commissioner of Oaths and Notary Public. An Experienced Business Professional with a Finance - Insurance - Tech and HR background.